Backyard Deer Hunting: Converting deer to dinner for pennies per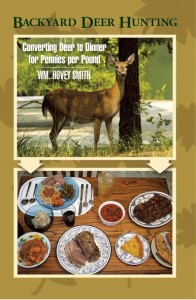 pound is now available for purchase through the AuthorHouse.com website. This book contains 271 pages, 11 Chapters, 100 photos and 50 recipes. A following section in this blog contains the chapter headings and Introduction. The retail price of the book is $19.95 and it may also be purchased at a reduce price directly from AuthorHouse's webpage or as an electronic book from AuthorHouse for $7.99.  Go to www.authorhouse.com , open the bookstore block on the upper right part of the page and follow the instructions.
This book is intended to help novice hunters and wild-game cooks hunt legaly, safely and effectively and also to properly process and cook the game that they take. It includes sections on salvaging road-killed deer, along with materials on how to cook small game and geese, turkeys and other large fowl.
Written from the author's own experiences, this book relates a number of unexpected events that took place on the author's hunts. Rather than repeating information that has been commonly published before, this approach make for an intertaining read while simultaneously providing useful information.
For more information on this and the author's  books on crossbow hunting and bowfishing go to blog, www.hoveysmith.wordpress.com  and website www.hoveysmith.com. 
Crossbow Hunting was published by Stackpole in 2006 and is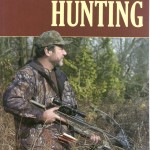 available from bookstores and electronic outlets such as Amazon.com. It contains information on a variety of crossbows having different capabilities and price ranges, hunting instructions, hunts from all parts of the globe and concludes with chapters on cleaning and wild-game cooking.
Practical Bowfishing is no longer in print, although  copies are now being sold from Amazon.com for between $70-$125 a copy. The author still has a some books which may be ordered by sending a check in the amount of $50,00 to Wm. Hovey Smith, 1325 Jordan Mill Pond Rd. Sandersville, Georgia. If you send me a receipt for the purchase of a copy of Backyard Deer Hunting from any vender I will sell you a copy of my bowfishing book for $20.00. For more on my books go to www.hoveysmith.bellsouth.net.